The Former Nigerian President Dr Goodluck Ebele Jonathan has sent messages to the newly elected Governor of Bayelsa state, his home state.
The Former President did this on his Twitter handle, twitting and advising the Governor of Bayelsa state Governor Douye Diri to be build hope and sustain peace. He further beckoned on the Governor to build the bridge of unity among the different Ijaw clans in the state.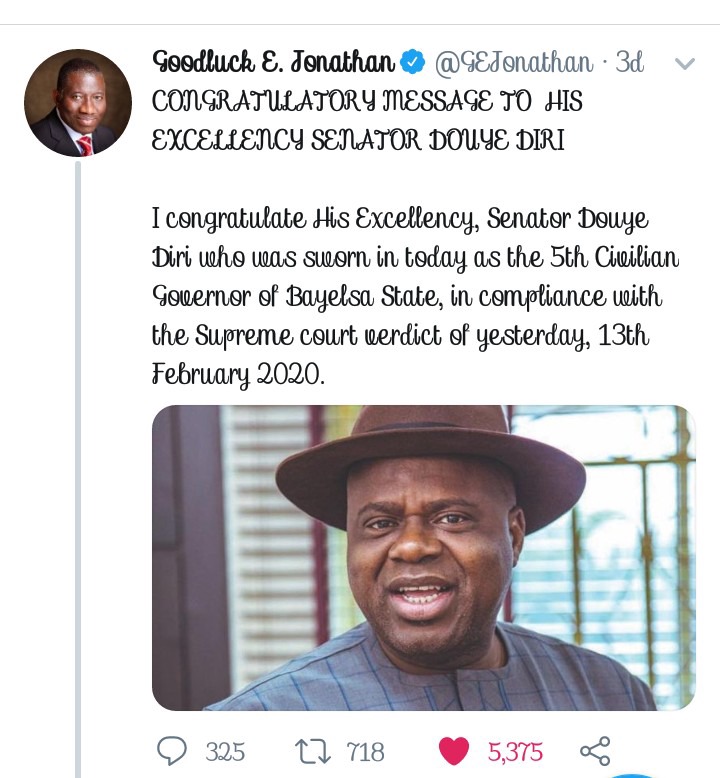 He also said the Governor's journey to creek haven is a divine one and that he should use this chance to write his name in gold.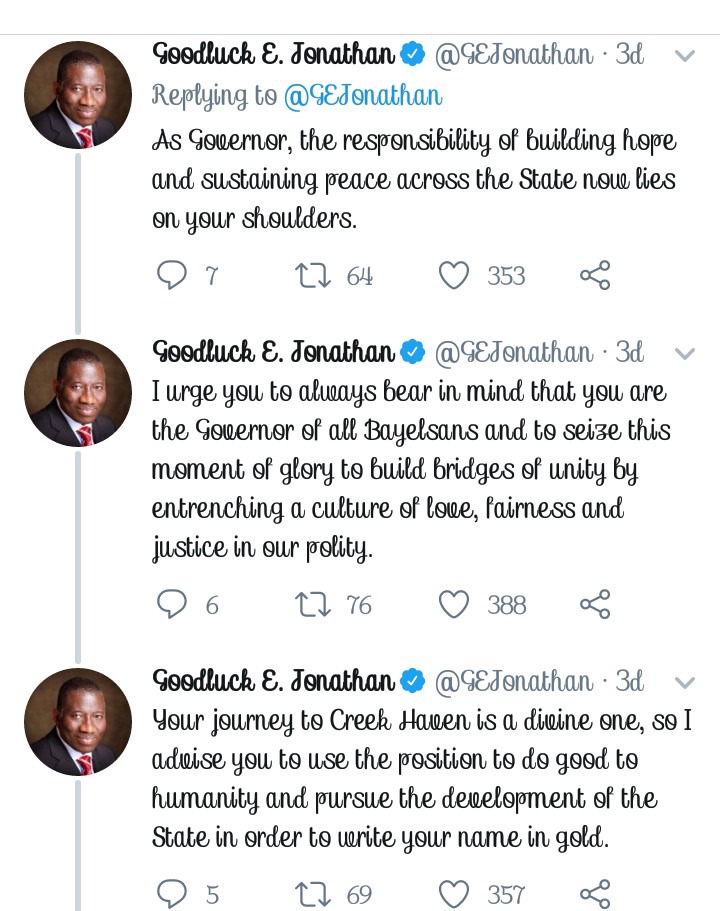 He futher called on all Bayelsans to be law abiding and accept this transition, since Douye Diri is a man chosen by God.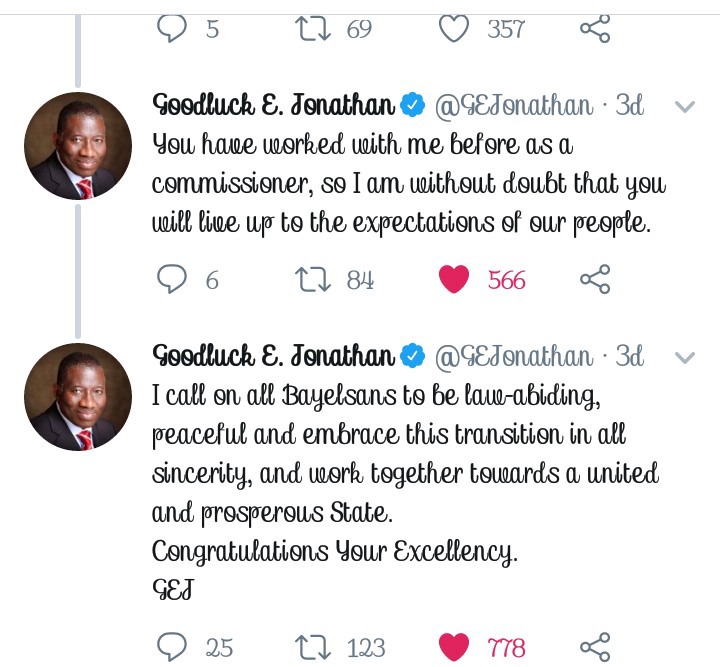 This is coming after political analyst blamed the former President for selling his state to the APC party in the last election which was conducted in December 2019, of which the APC candidate Chief David Lyon defeated the PDP candidate Honorable Douye Diri however on the 13th of Feb David Lyon lost his seat a day to his auguration as he was sacked by the Nigerian Supreme Court over the conflicting name of his deputy.